The Marsh Refinery is the main income source for Esoteric Order and the Marsh family. The refinery was founded by Obed Marsh who traded with natives from Pacific for gold.
Refinery itself
Edit
The gold refinery is a huge complex for gold processing and the production of chemicals. The refinery manager is Sebastian Marsh, the elder brother of Robert Marsh, the leader of the Esoteric Order of Dagon. Sebastian's son Jacob runs the day to day running of the place, but the real power lies with Sebastian.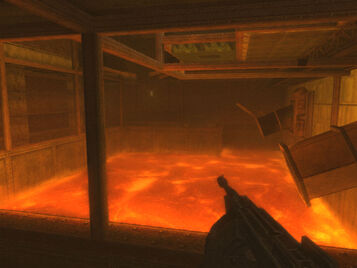 Destruction
Edit
The Marsh Refinery was destroyed when the FBI led a raid on the refinery. The FBI set dynamite and leveled the facility to the ground.
Ad blocker interference detected!
Wikia is a free-to-use site that makes money from advertising. We have a modified experience for viewers using ad blockers

Wikia is not accessible if you've made further modifications. Remove the custom ad blocker rule(s) and the page will load as expected.